Top 5 Sex Dolls For Oral Sex
After learning about lifelike silicone or TPE sex dolls for oral sex in our previous blog, are you eager to try them out? Here, we would like to recommend to you the top 5 sex dolls for oral sex. All these sex dolls have the newest function for best oral sex. Our goal is to help you find a doll that makes your knees weak and leads you to orgasm time and time again.
1. RIDMII Evangeline Unique Design #320 Silicone Head TPE Body Full Size MILF Love Sex Doll For Blowjob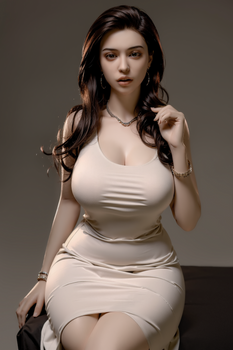 Evangeline is composed of a high-quality silicone head and a TPE body. You might wonder, can a silicone head doll be used for oral sex? The answer is a definite yes. SexDollPartner's doll employs the latest soft silicone to create this new silicone oral sex doll head. Sex dolls with soft silicone heads appear more lifelike and realistic than TPE sex doll heads. This sex doll head can be made with implanted hair.

Looking at this doll with her slightly parted lips, her deep gaze seems to be waiting for your erect penis. With automatic oral suction and heating functions, she can provide you with the most realistic oral sex experience. What are you waiting for? Hurry and get one to try.
2. RIDMII Dawn 161cm #468 Silicone Head TPE Body Realistic Adult Blowjob Sex Doll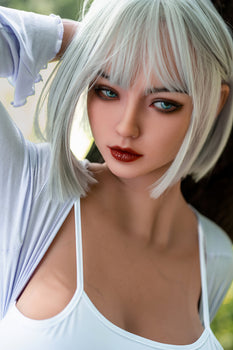 Dawn's head is also made from soft silicone, which means this doll supports hair implantation and oral sex. Her short, ash-blond hair gives her a crisp and neat appearance, while her blue eyes exhibit both cuteness and sexiness. This doll's seductive TPE big boobs touch and feel as soft and elastic as a real woman's. It might be challenging to find such a sexy partner for oral sex in reality, but with this oral sex doll, you can have the most realistic oral sex experience. The automatic suction function frees your hands, so you can enjoy her oral sex while fondling her soft and lifelike breasts.
What are you still hesitating about? With this doll, you can explore the ultimate pleasure. Whether you want to have deep-throating or vigorous thrusting, this sex doll will have no complaints or dissatisfaction. Bring her home now.
3. RIDMII Basia 162cm 470 Silicone Head TPE Body Big Boobs Blowjob Sex Doll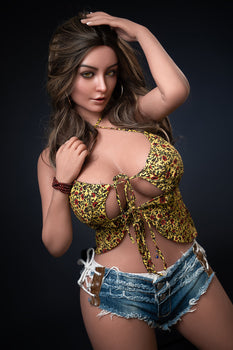 If you've been yearning to explore the pleasures of oral sex with a mature, sexy woman, then this doll will be your cup of tea. Basia's deep eye makeup and her flaxen and subtly curled hair make her look incredibly seductive.

This realistic sex doll with an oral depth of 16cm has great elasticity, which can cater to the needs of most men. Sexdollpartner has meticulously studied the structure of the human mouth and maximally replicated it in this doll's oral design to provide you with the most lifelike oral sex experience. It also features mouth-heating and automatic sucking functions. Preheat the doll's mouth before use, and you'll feel like your manhood is being genuinely sucked by a real woman.

Feeling thirsty? Purchase now, and with delivery from our U.S. warehouse, you can have this ultimate experience in 2 to 5 business days.
2. RIDMII Alma 157cm 149 Head TPE Young Black Hair Gym Girl Sex Doll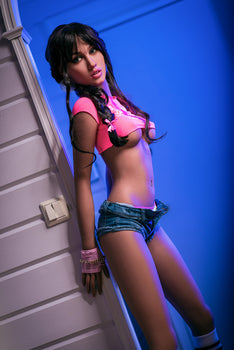 The heads of all three oral sex dolls mentioned above are made of soft silicone, incorporating cutting-edge technology, and naturally come with a higher price tag. If you're looking for an affordable yet effective oral sex doll, then TPE dolls should be your top choice.

Firstly, it's important to know that all TPE material dolls can be used for oral sex. Moreover, TPE dolls are budget-friendly, making them the first choice for many sex doll enthusiasts.

Allow me to introduce one of our top-selling TPE oral sex dolls. This lovely sex doll boasts a Latin American appearance with long, jet-black hair and tanned skin. She has small, perky breasts and stands at a height of 157cm which gives her a cute and manageable appearance.

Just take $699, and you can bring this affordable sex doll home!
5. RIDMII Wendy 150cm 93 Head TPE Hot Ful Body Slim Sex Doll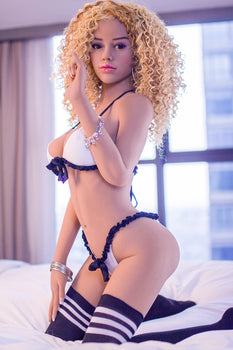 Wendy, with her golden curly hair, and wheat-toned skin in a sexy bikini, looks incredibly playful and adorable, as if she's about to jump into your arms in the next second. Her pinky lips look like a young girl's which can ignite every man's desires.

Wendy is one of our best-selling TPE dolls, known for its high cost-performance and oral sex capability. This doll features realistic, medium-sized breasts. Standing at just 150cm and weighing only 27kg, it's a perfect choice for beginners who don't want to deal with the challenges of heavier dolls.

Plus, this lifelike sex doll is on sale, and it only costs $599.

Above are our top 5 best-selling dolls that can be used for oral sex. You can choose the most suitable sex doll based on its features, material, and price. If you already have a doll, you can simply purchase an oral sex head to experience the ultimate pleasure that different doll heads can bring.
---