Best Cheap Sex Doll In 2023
If you're looking for cheap sex dolls with good quality, here, you're in the right place. As my last blog mentioned, Sexdollpartner meets the 10 guides to buying a cheap sex doll with high quality at a low price in my last blog. So here, I will recommend 3 best-selling cheap sex dolls of Sexdollpartner. Hopefully, it can help you.
RIDMII Warner 157cm 77 Head TPE Life Size Hot Girl Sex Doll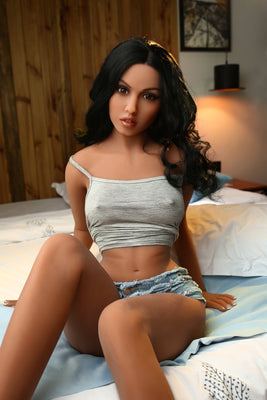 Warner is a captivating teen sex doll that embodies the essence of young innocence and charm. With her petite frame and small, perky breasts, she exudes a sweet and youthful allure.
Warner's youthful appearance is complemented by her enchanting young girl face, framed by luscious black curly hair that cascades gracefully around her shoulders. Her wheat skin tone adds a touch of warmth and realism to her captivating features.
Crafted from high-quality TPE material, Warner's skin is soft and velvety to the touch, providing a lifelike and realistic feel. Her petite size makes her easy to handle and pose when you have sex with her.
With the advantage of her petite figure, this cheap sex doll has the lowest price, which is only 749 USD.
RIDMII Ana 153cm S159 Latina Petite Sex Doll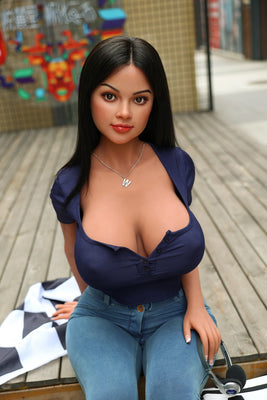 Ana is an enchanting sex doll that will leave you breathless with desire. Ana boasts a stunningly petite and alluring Latina look, complete with beautiful black straight implanted hair that cascades down her shoulders. Her wheat skin tone radiates warmth and sensuality, inviting you to explore every inch of her flawless body.
One of Ana's most enticing features is her generous bosom, adorned with big, supple breasts that perfectly complement her petite figure. Her silicone head is exquisitely crafted to capture the finest details, from her mesmerizing eyes to her luscious lips, making her appearance astonishingly lifelike.
Combining a silicone head with a TPE body ensures Ana's touch is as soft and realistic as her looks, heightening the intimate experience to unparalleled heights. Whether you're seeking companionship or exploring your deepest desires, Ana is the embodiment of seduction. There are 2 options for her head. Silicone head TPE body Ana costs 949 USD, while full TPE Ana only takes 799 USD.
RIDMII Blanche 162 cm 50 Head TPE MILF Chubby Sex Doll For Man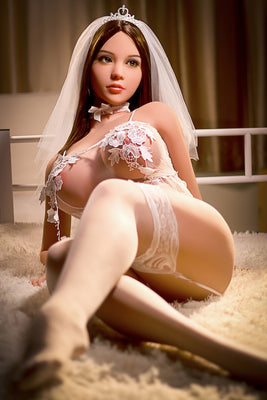 The chubby sex doll Blanche is the ultimate embodiment of seduction and allure. This full-size sex doll stands at a height of 163cm and boasts a stunningly curvaceous figure, with big, voluptuous boobs(bust:98cm) and a tempting, sexy fat ass that will leave you mesmerized.
Blanche's wheat skin tone exudes a radiant and inviting charm, complementing her silky blonde hair that flows gracefully down her shoulders. Adorned in alluring white lace sexy lingerie, she tantalizingly entices your desires, inviting you to explore every inch of her flawless beauty.
Crafted with meticulous attention to detail, Blanche's realistic TPE body ensures a lifelike touch that enhances the intimate experience. Her weight of 48kg adds to the authenticity, making every moment with her feel unbelievably real. Though the cost is relative to the doll's weight and height, this chubby sex doll just takes 999 USD. It's absolutely a cheap sex doll with good quality.
The prices of the above 3 sex dolls are under the price of 1,000 USD. If you're still hesitant about your first doll, just pick one of them. I am sure you will never regret your decision.
---